The reparetee between the duo is extraordinary - such is the synergy and sharing of life-experience through humour that they literally finsihing each other's sentances.
Walter Becker, the guitarist, bassist, and co-founder of the jazz-infused rock band Steely Dan, died today at age 67.
The news was announced on his personal website. A cause of death was not disclosed.
I first discovered the Steely Dan in the summer of 1972 when I cycled home from school in the lunch hour to hear Radio 1 DJ Johnny Walker playing 'Do It Again' - it sounded like timeless funky, soulful American pop. A year later, Walker played 'King Of The World' from the 'Countdown To Ecstacy' album. It was fresh, vital and original, its quirky lyrical dexterity immediately standing them out from the crowd. I immediately bought the album and a love affair began.
Here was a band that was reflecting the underbelly of a jazz hipster culture born of a highbrow New York's boho scene that took its cues from the Marx Brothers as much as Duke Ellington and combining it with a musical prowess as rooted in jazz as much a rock sensibility. Lyrically they honed a somewhat sardonic view of American life - college days, New Orleans streetwalkers, Las Vegas (lost wages) and solo survival of a nuclear explosion... "No fart jokes here" as one wag commented. 
Summer 74 saw the third album 'Pretzel Logic' winning critics awards - I even won a copy in an NME competition but I felt less lucky when we excitedly hit the city centre of Birmingham on a cloudy June night only to find 'concert cancelled' signs outside Birmingham Hippodrome. I had to wait another twenty-six years until I caught them live and was fortunate enough to be sitting in the second row at Wembley Arena for this gig.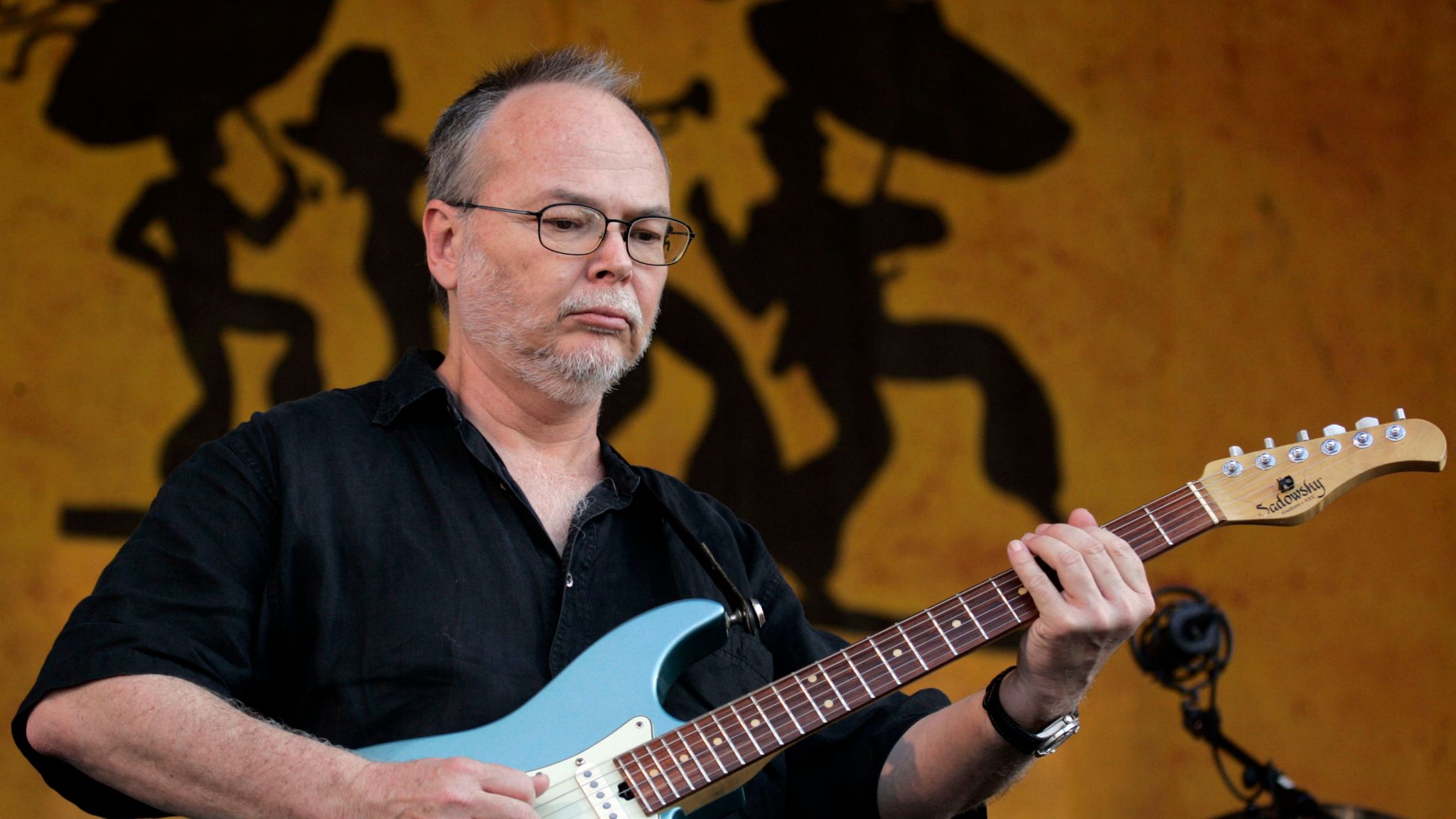 The Dan's exodus to Los Angeles in the mid 70s heralded the break up of the five piece unit that recorded the first two albums and ushered in the first flushes of a wider musical vision that brought in the cream of LA's session musicians from a stable that revolved around founders Donald Fagen and Walter Becker, but employing Larry Carlton, Crusaders guitarist at the time as arranger and in the process achieving a level of excellence that often transcended the precision of their arrangement charts, emerging with a looseness and swing that uplifted spirits and pushed musical and lyrical boundaries in new directions.
If there's one 'classic albums' documentary that I'd recommend watching it's the one about their making of 'Aja' reckoned by many to be the pinnacle of their work, released right on the cusp of punk's explosion into a wider orbit than its London pub roots (September 1977) and seen by some as an aloof finger up to the musical tide of the moment though one suspected that Donald and Walter's heads were too busy to be bothered by such trifles as musical fashion. Us punks in Reading, who had just started at University in a flurry of vaseline and safety pins either hid our Steely Dan and Weather Report albums under the bed or proudly displayed them next to XTC, The Clash, Televison and The Modern Lovers. In that TV documentary we see many of the stars of the album such as Carlton and fellow guitarist Dean Parks, saxophonist Wayne Shorter, bassist Chuck Rainey and drummer Bernard 'Pretty' Purdie ("the hitmaker") re-enacting their parts on the tracks, as Fagen and Becker sit together in the studio playing through the master tapes. The repartee between the duo is extraordinary - such is the synergy and sharing of life-experience through humour that they literally finishing each other's sentences.
In retrospect, every one of the first set of albums is worth owning - Can't Buy a Thrill, Countdown To Ecstacy, Pretzel Logic, Katy Lied, The Royal Scam, Aja and Gaucho. After a break of some years, probably caused by Becker's addictions, the band came back and recorded several more albums, all comptetent by somehow lacking the spark of their 70s work. That cannon of work will down in history and cement their status as one of the greatest bands. 
Donald Fagen's eulogy :
Walter Becker was my friend, my writing partner and my bandmate since we met as students at Bard College in 1967. We started writing nutty little tunes on an upright piano in a small sitting room in the lobby of Ward Manor, a mouldering old mansion on the Hudson River that the college used as a dorm. 
We liked a lot of the same things: jazz (from the twenties through the mid-sixties), W.C. Fields, the Marx Brothers, science fiction, Nabokov, Kurt Vonnegut, Thomas Berger, and Robert Altman films come to mind. Also soul music and Chicago blues. 
Walter had a very rough childhood - I'll spare you the details. Luckily, he was smart as a whip, an excellent guitarist and a great songwriter. He was cynical about human nature, including his own, and hysterically funny. Like a lot of kids from fractured families, he had the knack of creative mimicry, reading people's hidden psychology and transforming what he saw into bubbly, incisive art. He used to write letters (never meant to be sent) in my wife Libby's singular voice that made the three of us collapse with laughter.
His habits got the best of him by the end of the seventies, and we lost touch for a while. In the eighties, when I was putting together the NY Rock and Soul Review with Libby, we hooked up again, revived the Steely Dan concept and developed another terrific band. 
I intend to keep the music we created together alive as long as I can with the Steely Dan band.
Donald Fagen, September 3 2017