Marine le Pen's interview with Andrew Marr has attracted much controversy and she has told the BBC that Donald Trump's victory in the US has boosted her own chances of being elected president next year. 
Le Pen, who leads the French National Front (FN), said Mr Trump had "made possible what was previous presented as impossible. It's really the victory of the people over the elite" 
"The elite are dividing up what should go to the people"
Le Pen frames her argument this way "This is the real question of the presidential election The real choices of civilisation? Do we want a multicultural society following the model of the English speaking world where fundamental Islam is progressing, where we see major religious claims or do we want an independent nation with people able to control their own destiny or we accept to be a region managed by the technocrats of the European union?"
UK Labour Party leader Jeremy Corbyn said both Mr Trump and Ms Le Pen use "awful and absurd language" against Muslims and other minorities.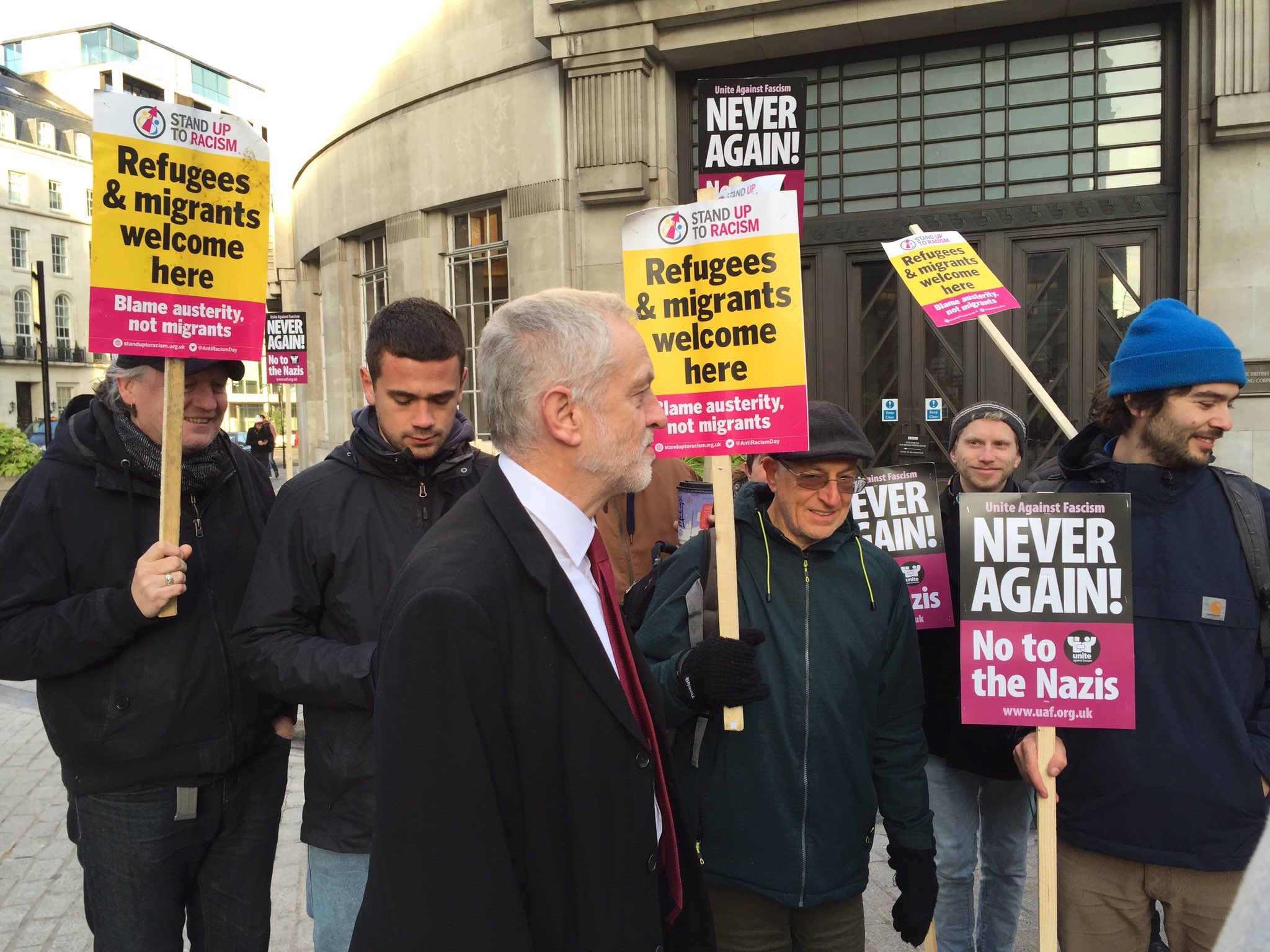 Corbyn told the BBC's Andrew Marr Show: "She uses this populism against minorities in order to get herself elected."
.@AndrewMarr9: Why I interviewed Marine Le Pen #marr https://t.co/cplBTZCHa8

— The Andrew Marr Show (@MarrShow) November 13, 2016